Difference Between Commercial & Residential Interior Design
Commercial vs residential interiors deserves much attention. We highlight a striking contrast before explaining the difference between commercial and residential interior design. The corporate decor is people pleaser, but home layouts reflect personal tastes. So do you hire a home interior designer or a commercial interior specialist?
Else, should you engage a full-service interior design provider in Dhaka, Bangladesh, like Interior Studio Ace. First, we must specify commercial and residential places.
Learn More
Commercial Spaces for Interior Design
Customer plus user-friendly configurations and accessibility are the top concerns of a business interior designer. Some designers may have expertise in specific commercial entities and not all. For instance, retail store designers know little about hospital outlines. The places include -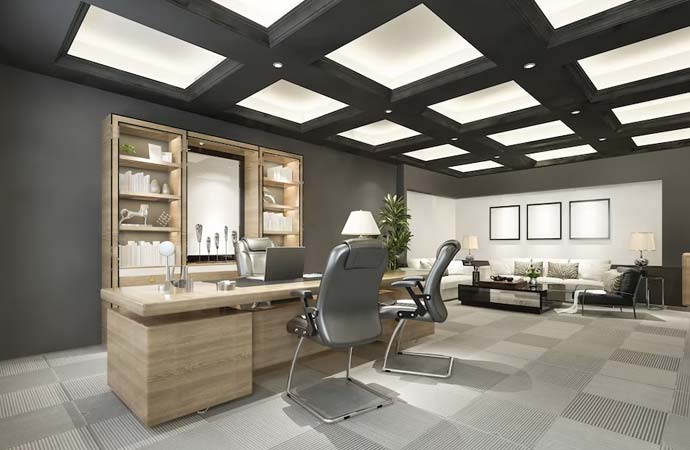 | | |
| --- | --- |
| Restaurants | Hotels & motels |
| Hospitals & healthcare clinics | Schools |
| Retail stores | Offices |
| Fitness centers | Community centers |
| Spa outlets | Saloons & parlors |
| Theaters | Industries |
Talk to Design Experts
Residential spaces for Interior Design
Home interior ideas center around private and group residences in Bangladesh. A solo designer might have good command over study room design. But he could disappoint you with kitchen interiors. So a turnkey interior design company in Dhaka offers the best solution for you. Let's explore some options -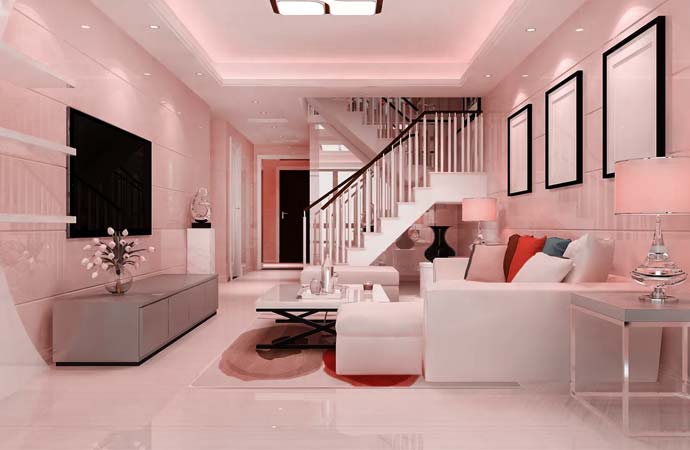 | | |
| --- | --- |
| Bedrooms | Private homes |
| Bathrooms | Kitchens |
| Study rooms | Living rooms |
| Condominiums | Home theatres |
| Villas & bungalows | Apartment complexes |
Talk to Design Experts
Differences between Commercial & Residential Interior Design
Let's review the difference between commercial and residential interior design. A commercial renovation project emphasizes different objectives, from posh furniture to heavy-duty fabrics. However, they have several commonalities and significant variations.
Fundamentals of Home Interior Design
Residential interior concentrates on an improved home environment. It caters to the preferences of an individual or a family. Comfortable and beautiful features get priority. Residential designers fulfill the requirements of the client alone.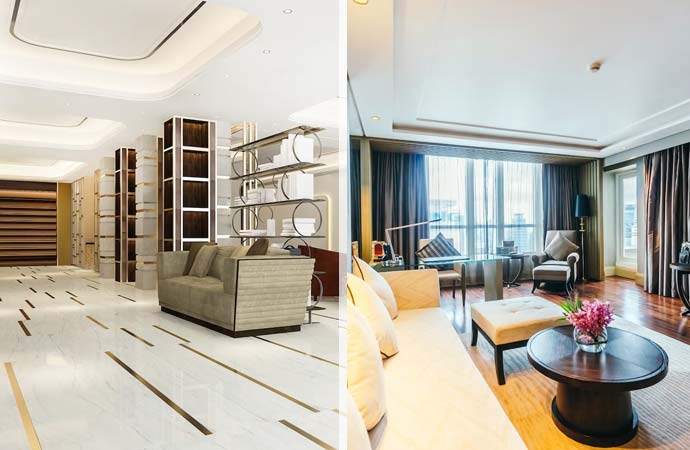 Personal styles and expectations surface in the interiors. Can your apartment designer company satisfy your decor needs and desires? Can your condo designer highlight a specific lifestyle? Proper answers to these questions can bring you the top interior artists in Dhaka.
Ultimate Goals of Residential Decor
Usually, the client lives in this setting. Therefore, home designers portray the personal choices and lifestyles of the dwellers. Furniture placement, device management, nature's closeness, and home theater hit a new height.
So what is the challenge? Well, clients have little say regarding the paint, color, and finishing of home interiors. Hence, the designers from interior Studio Ace simultaneously educate and go ahead with the housing design project. The comfort and relationship-building properties can enhance your daily living experience. You can maximize relaxation in a personal haven.
Residential Interior Design Service
Basics of Commercial Interior Design
Business spaces use evidence-based interior design. Typically, user experience is prominent. So prettiness comes second to smooth functionalities. Corporate designers focus on creating a well-optimized outlook. They highlight business-oriented services. Now, do you recognize the difference between commercial and residential interior design?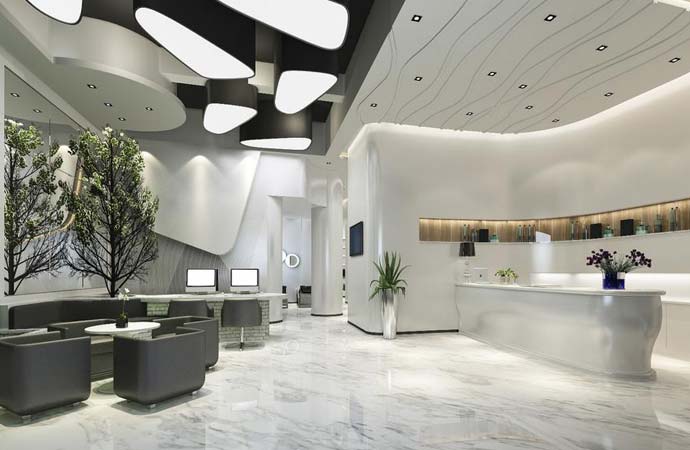 Commercial decor varies from cafes to retail outlets. A client-centric plan is evident in the system. Expressing the brand message is a definite goal. Also, the target audience gets to understand its slick features. The interior welcomes the target population. Therefore, customers can feel comfortable purchasing your products and services.
Absolute Goals of Corporate Interior Design
Corporate space renovation aims at profit-making. This revenue-generation tendency is the core difference between commercial and residential interior design. So Interior Studio Ace offers rewarding interior design with cost-effective solutions.
Optimum financial returns are the common intentions worldwide. Better decoration brings better revenues. Therefore, can your interior design provider include public needs in their business layout?
Office Decor
Workspaces need organized productivity and workflow. The furnishings and setups relate to this requirement, from institutes to medical facilities. Experts recommend staff well-being too. So the place tries to boost the morale of the workforce. A clutter-free office needs less maintenance. Besides, a commercially built environment ensures growth.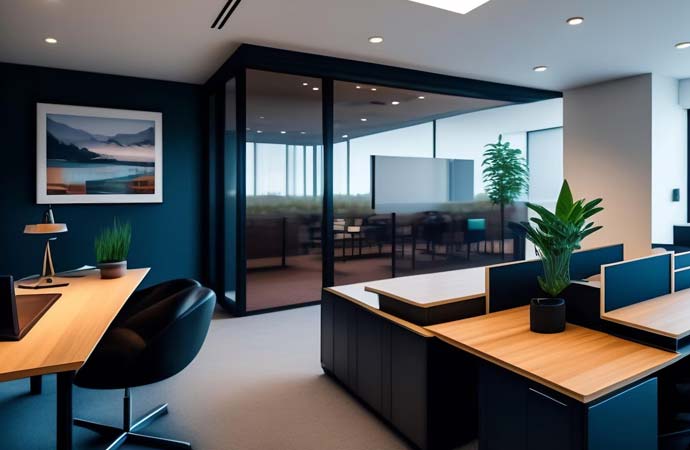 Restaurant Layout
A welcoming restaurant makes more profits. Hence, functional and welcoming hotel features get priority. Efficient and quick staff movement is crucial for excellent dining services. Also, customer privacy and comfort are the leading focus.
Corporate design clients want the charm for Instagram-worthy moments. You already know the difference between commercial and residential interior design to hire the right decor service provider in Dhaka, Bangladesh.
Commercial Interior Design Service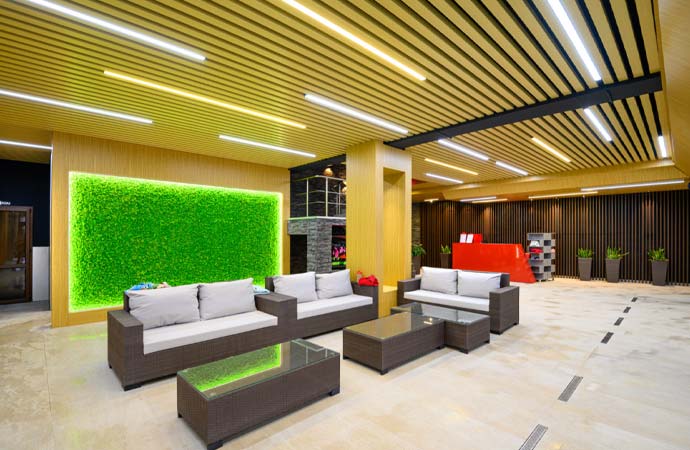 A Stellar Commercial Interior Design Delivers
In a corporate setting, happy customers can bring new business potential. So what makes a thriving business? Can the patient easily navigate your clinic in emergencies? Can a client fast make it to the right department? Does a new student feel at peace in the school? Is your hotel lobby a dream destination for the guests?
Have you ever explored the feelings or emotions of your business settings? Do you appreciate that customers prefer buying an experience to products or services? Commercial space designers from Interior Studio Ace locate your needs. We meet them using commercial-grade components.
Last Words
To summarize the difference between commercial and residential interior design, home decor experts create cozy private homes and apartments. Corporate decoration specialists can design inspiring public spaces. Interior Studio Ace provides both commercial and residential interior design all over Bangladesh.